Rooms in Arrecife, Lanzarote
From 23€
per night
Desk
Solarium
Television
Free Wi-Fi Internet
Parquet floor
Wake-up service
24h luggage storage
Toiletries
Simple, modern and functional room between 172 and 236 ft2 in size with two single beds or a double bed. It is also equipped with everything you need for a comfortable stay in Lanzarote, including: Comfortable beds TV with satellite channels Wi-Fi Bathroom with shower gel/shampoo Hairdryer Wardrobe Fan Kettle Fridge More information
Max. 2 people

18m2

Different compositions
Last booking: 20 hours ago!
Simple, modern and functional room between 172 and 236 ft2 in size with two single beds or a double bed. It is also equipped with everything you need for a comfortable stay in Lanzarote, including: Comfortable beds TV with satellite channels Wi-Fi Bathroom with shower gel/shampoo Hairdryer Wardrobe Fan Kettle Fridge More information
Max. 1 person

18m2

Different compositions
Last booking: 35 hours ago!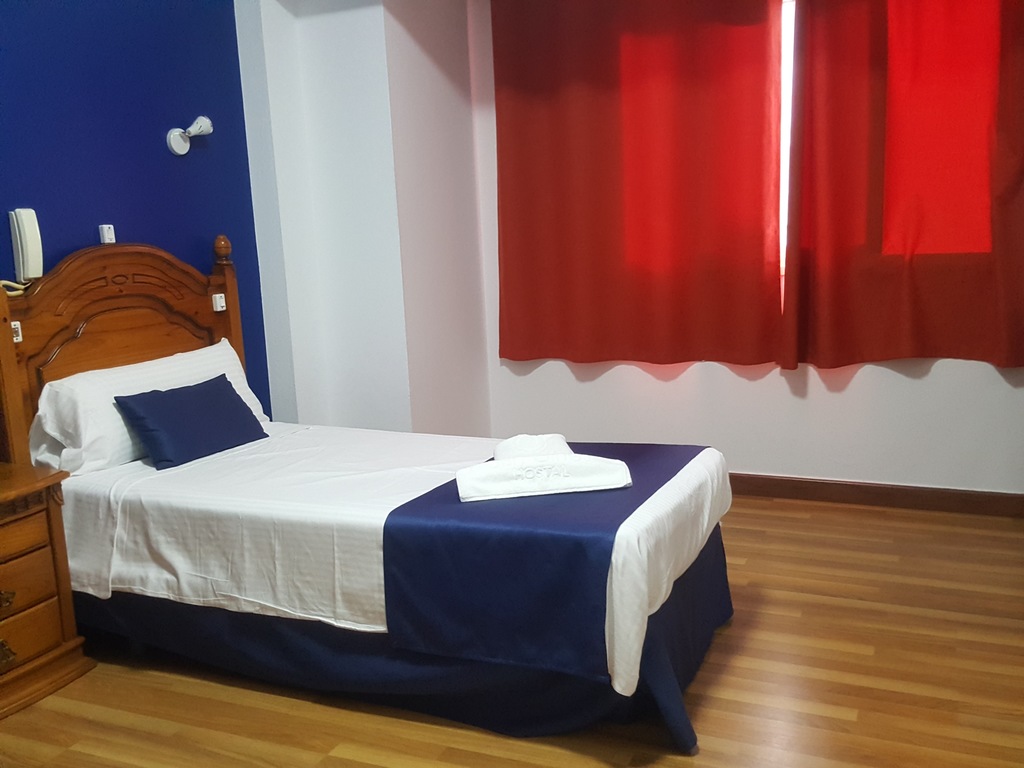 Simple, modern and functional room between 150 and 172 ft2 in size with a single bed. It is also equipped with everything you need for a comfortable stay in Lanzarote, including: Comfortable beds TV with satellite channels Wi-Fi Shared bathroom with another guest (2 clients per bathroom) with shower gel/shampoo Hairdryer Wardrobe Fan Fridge More information
Max. 1 person

14m2

1 single bed